Fountain View Village: Independent Living in Fountain Hills, Arizona
Sunseekers and stargazers, this is the life for you! When you choose independent living at Fountain View Village, nothing will slow you down, hold you back, or keep you from living the life you love. It's all here for you—delicious dining, engaging activities, health and wellness programs, premier services, and a wide range of the amenities you really want.
Senior Living. Resort Lifestyle.
Stay Active! Have Fun!
Soon there will be even more ways to get together, stay active, and have fun with friends at Fountain View Village. We're excited to announce the construction of an outdoor putting green and pickleball court. Both are expected to be ready for action this fall!
See Our Renovations

Elegant Dining Options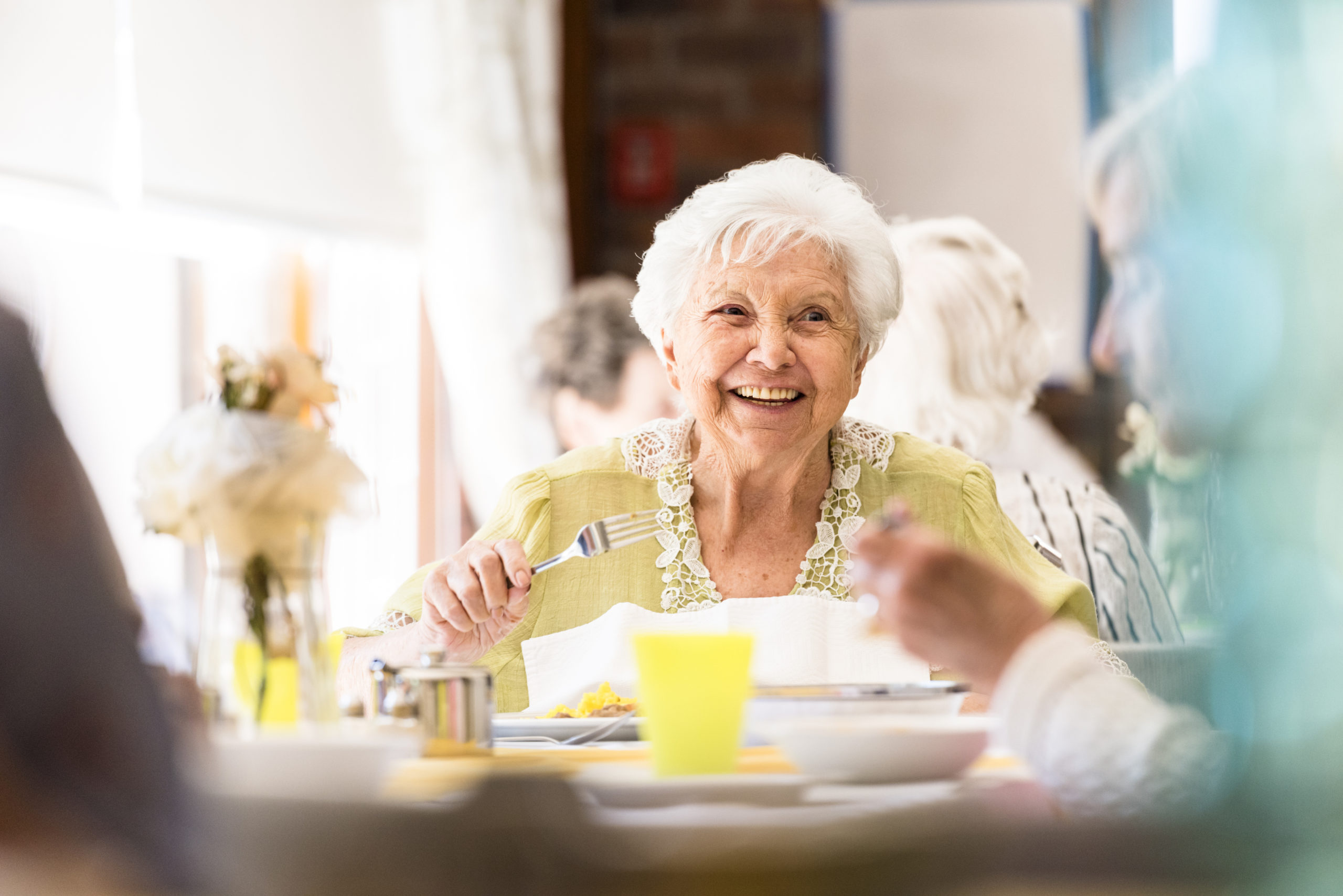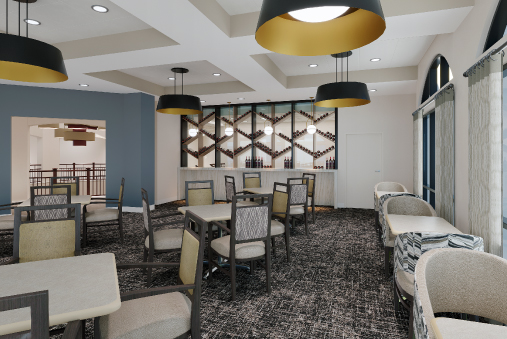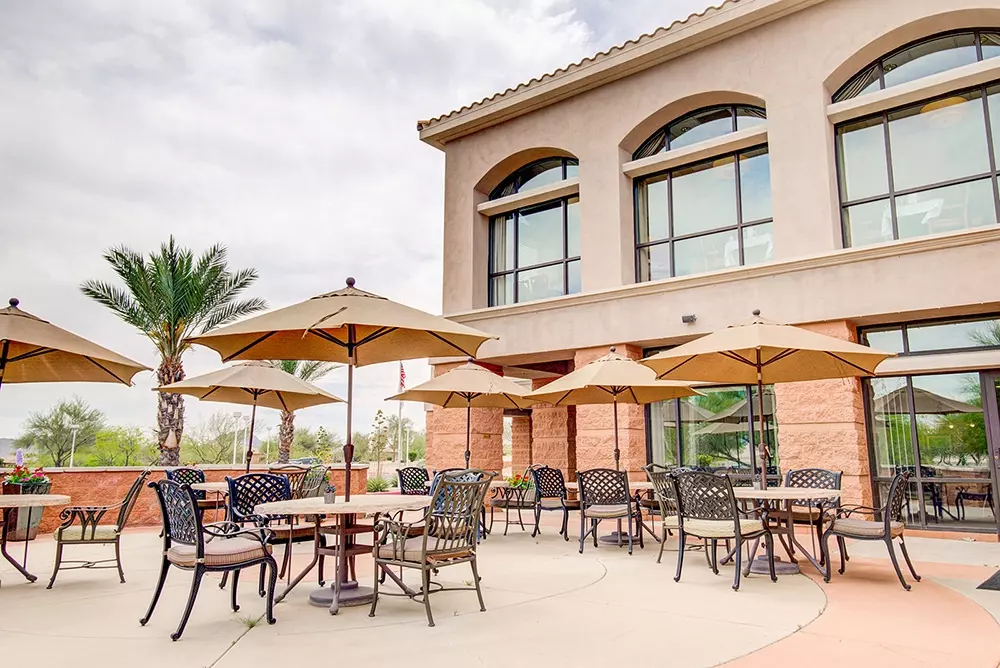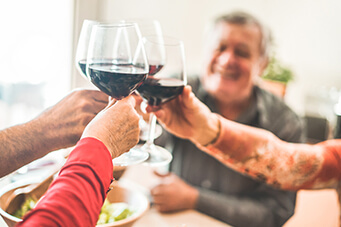 Our Executive Chef and master culinary team serve up three perfectly prepared meals every day in our elegant dining room using only the freshest ingredients. Have a restricted diet? Never a problem. You'll always be able to find something on the menu that's right for you. And if you're looking for a fun place to gather for a light bite with friends, you can stop by our casual bistro any time throughout the day.
Spacious Apartments. Inspired Designs.
Spacious, filled with light, beautifully designed. Sounds like an apartment home you could love. At Fountain View Village, you'll find the perfect floor plan for you!
Browse All Floor Plans
FAQs
An independent living community is the perfect place for vibrant seniors who are able to enjoy an active life and want the total freedom of a carefree retirement lifestyle. Home maintenance and yard work become a thing of the past, and the community provides a wide range of services and amenities—including dining, a full calendar of social opportunities and entertainment, transportation, cleaning, health, and wellness activities, and more.
Yes! At Fountain View Village, our LifeSTYLE Promise® guarantees that you always have choice, flexibility, and control over everything you do. You'll have the freedom to stay connected to the area and be close to the ones you love, while at the same time enjoying all the advantages of residing in a friendly and welcoming senior living community that nourishes your well-being and supports the interests and passions that bring meaning to your life.  
Sometimes people think that moving into a retirement community means they'll have to give up things they find valuable. The truth is, the only things you'll be giving up are the things that slow you down, hold you back, and keep you from living your very best retirement life. Fountain View Village offers a wide variety of premier services and amenities—grounds maintenance; complete maintenance of your residence; chef-prepared, restaurant style dining; a full calendar of social, recreational, and educational activities; health, wellness and fitness opportunities and guidance; transportation; round-the-clock staffing; and lots more. Not to mention, it's just a fun place to be! Ask the residents of Fountain View Village, and we're pretty sure they'll tell you, moving into this retirement community was one of the best decisions they ever made.   
Yes, Fountain View Village is a pet friendly community! We know your pet is a member of the family, and, here, family is always welcome!
What Residents and Families Have to Say
"I can't express how great this community is for my family to live in. Fountain View Village is now part of our family."
"Fountain View Village is a beautiful community with active and wonderful residents. The team of professionals that cares for them are the best!"
"I will never regret the day I moved into this facility. The staff is always kind, generous, and on hand when needed. Our days are filled with in-house activities, trips, and special lunches and dinners."
"Lovely! Very warm and welcoming atmosphere, friendly and caring staff, pleasant surroundings, and marvelous food. Who could ask for anything more?"
Still have questions about Fountain View Village?
We'd love to hear from you! Just reach out to our expert team and we'll be happy to help you in any way we can.
Contact Our Team