Short-Term Rehab
Fountain View Village offers short-term rehabilitative services in a warm and comfortable residential setting to help you recover after an illness or surgery, such as hip, knee, or other joint replacement procedures. Our skilled therapy team will work with you to develop an individualized plan to get you back to an active life in your own home as quickly as possible. Rehab care is available for both Fountain View Village residents and non-residents as well.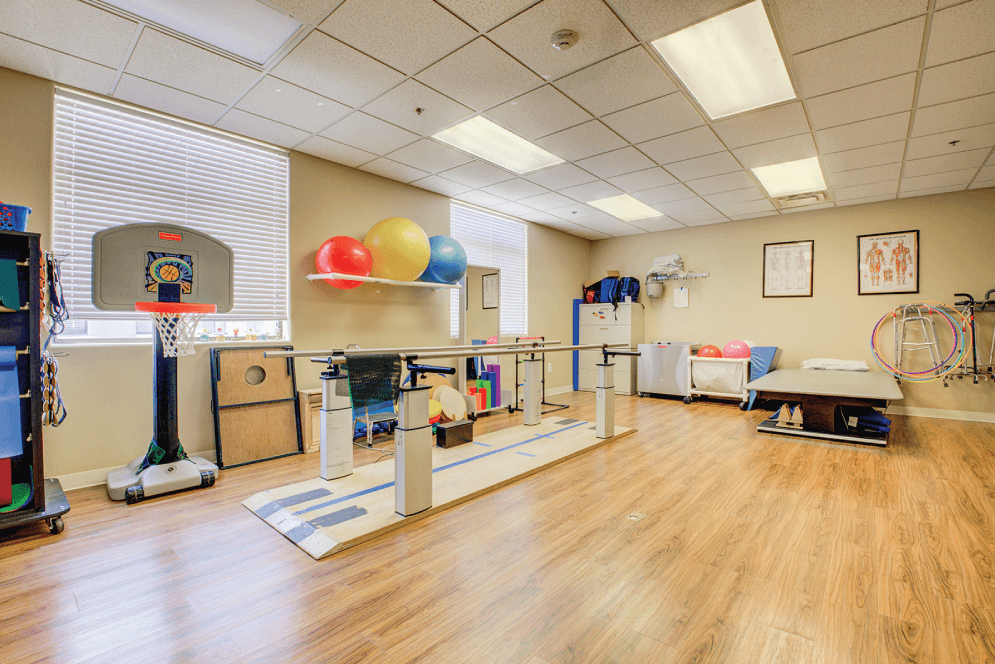 Skilled Nursing
When your loved one requires an advanced level of ongoing care, Fountain View Village's Medicare-certified skilled nursing center provides exactly the care that's needed. Here, everyone is just like family. We truly get to know our residents so we can deliver care programs that reflect their lifestyles and preferences. Our suites are completely furnished, but we always invite you and your loved one to personalize the space, so it feels like home.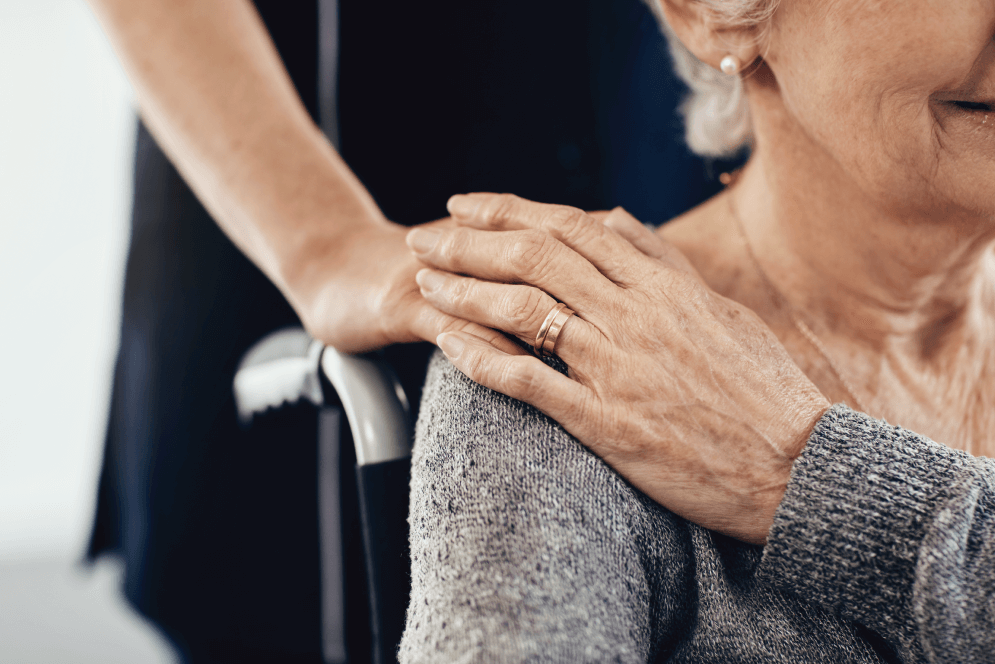 FAQs
Skilled nursing within a senior living community provides 24-hour licensed nursing care. This area primarily provides long-term care or rehabilitative therapies for patients and residents who need medical or nursing care. It is ideal for those with chronic medical conditions or disabilities, or those with chronic pain who require round-the-clock care and supervision by licensed skilled nursing professionals.
The skilled nursing area of a senior living community is not like a hospital. Many patients and residents utilize this area of care after a hospital stay. While this area of the community does provide advanced levels of on-going long-term care as well as short-term rehabilitative services, the suites and spaces are designed to be warm and comfortable and reflect a home-like environment.
What Residents and Families Have to Say
"I can't express how great this community is for my family to live in. Fountain View Village is now part of our family."
"Fountain View Village is a beautiful community with active and wonderful residents. The team of professionals that cares for them are the best!"
"I will never regret the day I moved into this facility. The staff is always kind, generous, and on hand when needed. Our days are filled with in-house activities, trips, and special lunches and dinners."
- 5 Star A Place for Mom Review
"Lovely! Very warm and welcoming atmosphere, friendly and caring staff, pleasant surroundings, and marvelous food. Who could ask for anything more?"
Still Have Questions About Fountain View Village?
We'd love to hear from you! Just reach out to our expert team and we'll be happy to help you in any way we can.
Contact Our Team